© 2013 Annie Alexander and VESL Productions. All rights reserved.

An AUTHOR BIO

Annie Alexander attended Erie Community College in Buffalo, New York, where she received an academic scholarship to any four year university of her choice. She attended and earned a Bachelor of Arts Degree from Howard University, and a Juris Doctorate Degree from Howard University School of Law.  She is member of the Bar in Maryland and the District of Columbia.

She won the National Trial Lawyers Moot Court Competition (NITA) held at Georgetown Law School.  She also earned the highest grade in Civil Procedure in law School and received an award. She has over fifteen years of experience litigating criminal and civil cases in Maryland and the District of Columbia. She wrote non-fiction articles for, now defunct, Washington Living Magazine serving DC, MD, and VA. She was also editor for artisticpursuit.com, an international E-magazine. She loves God, and she loves spending time with her children and grandchildren. She lives in Howard County, Maryland. Her passion is reading and writing mysteries and thrillers. Evil In High Places, is her debut novel.  She has just published her second completed mystery/thriller, Retribution.

Annie Alexander is a past or present member of  Sisters in Crime, Mystery Writers of America, Maryland Writers Association, and Writers Center  of Bethesda, Md. She's also a present or past attendee of  various confrences such as Malice Domestic and Thriller Fest.

Annie Rose Alexander

Attorney At Law

In the 1960's  the FBI created a secret counterintelligence program to destroy countless black national leaders and organizations.

As William C. Sullivan, former Assistant to the Director, put it, "This is a rough, tough, dirty and dangerous business. No holds are barred...".

Under the COINTELPRO programs, the arsenal of techniques used against foreign espionage agents was transferred to domestic enemies.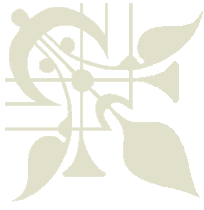 Click on 

'the big THRILL'

banner above in order to read Annie Rose's latest interview on her second mystery/thriller, 

 RETRIBUTION